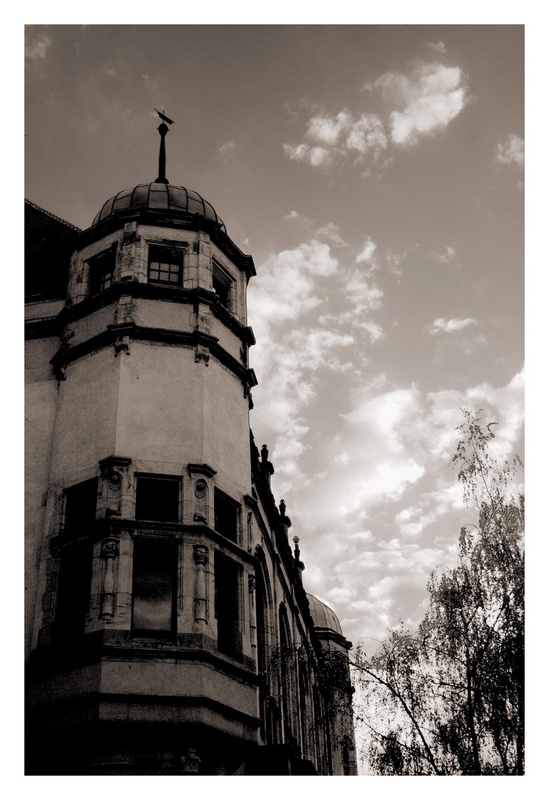 Das Museum / the museum
Ziel unserer Fahrt nach Magdeburg war der Besuch des Museums dort. Diesen Tagesausflug hatte sich Annette zum Geburtstag gewünscht. An den Fotos aus Magdeburg wollte ich vor allem das "Finishing" von Schwarzweissaufnahmen aus digitalen Vorlagen üben. Die Bilder sind alle im klassischen schwarzweiss-Sinn nachbearbeitet. D.h. ich habe nachbelichtet, abgewedelt und versucht, die Kontraste dem Sinn des Bildes entsprechend auf die Spitze zu treiben. Nachträglich sind sie dann getont. Allerdings dieses Mal alles komplett digital und fast ausschließlich mit Gimp.
The aim of our trip to Magdeburg was a visit at the historical museum. This was what Annette has wished for her birthday. With the Magdeburg pictures I wanted to train my "finishing" of black/white pictures from digitaloriginals. These pictures are all re-worked, in a sense of classical b/w. This means I have nachbelichtet, abgewedelt and tried, to push the contrasts according to the pictures. Afterwards they are all toned. This time completely digital and nearly all with Gimp.