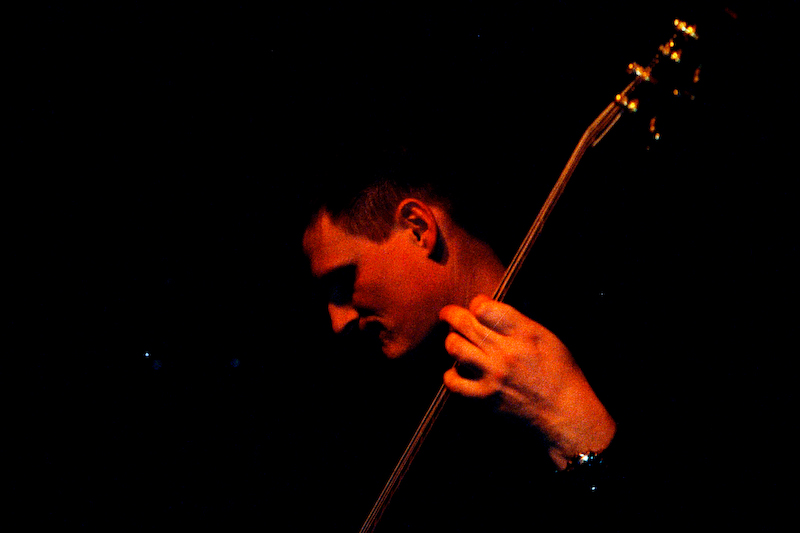 Bert von Lies and Sins im Matrix / Bert from Lies and Sins at the Matrix
Für Frank hier mal was sehr "analoges". Aufnahme von Matrix, wo Lies and Sins am 19. Januar dieses Jahres spielten. Zum verwendeten Film-Material gab es im Textblog bereits einen Artikel inkl. Diksussion. Allen anderen sei gesagt, dass Lies & Sins im SO 36 beim Emergenza Wettbewerb spielen wird.
To Frank something very "analogues". This photograph was taken at the "Matrix", where Lies and Sins gave a concert at january 19th this year. The used material is already described here Artikel including the discussion. Let me tell all the others Lies & Sins are going to perform again at the "SO 36" at the Emergenza competition.