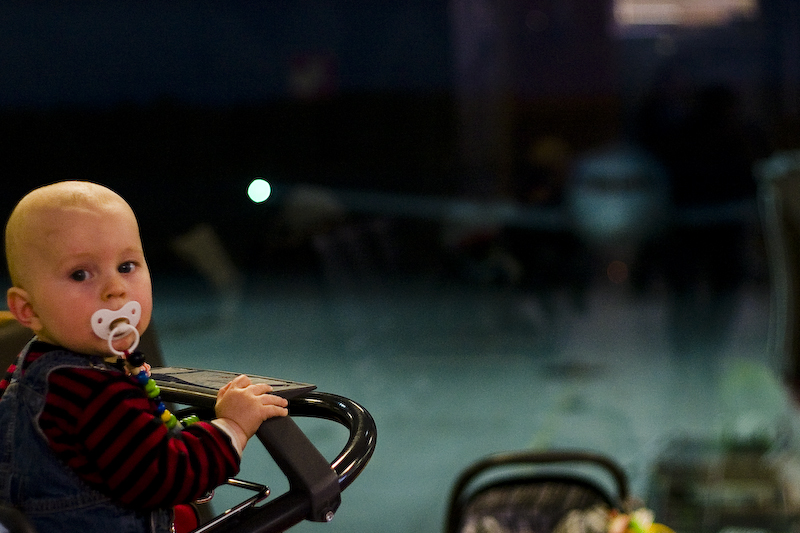 Dominik auf dem Flughafen von Oslo / Dominik on Oslo Airport
Gestern, 18:10 Uhr auf dem Flughafen in Oslo. Dominik wartet auf seinen Flug nach Berlin. Das ist das Ende unserer Reise nach Oslo, wo wir Annettes Cousin besucht haben.
Yesterday, 18:10h Oslo Airport. Dominik is waiting for his flight to Berlin. This is the end of our journey to Oslo where we visited the cousin of Annette.
Aperture: ƒ/2
Credit: Thomas Hildmann
Camera: Canon EOS 10D
Taken: 22 February, 2008
Exposure bias: -1EV
Focal length: 50mm
ISO: 800
Shutter speed: 1/60s