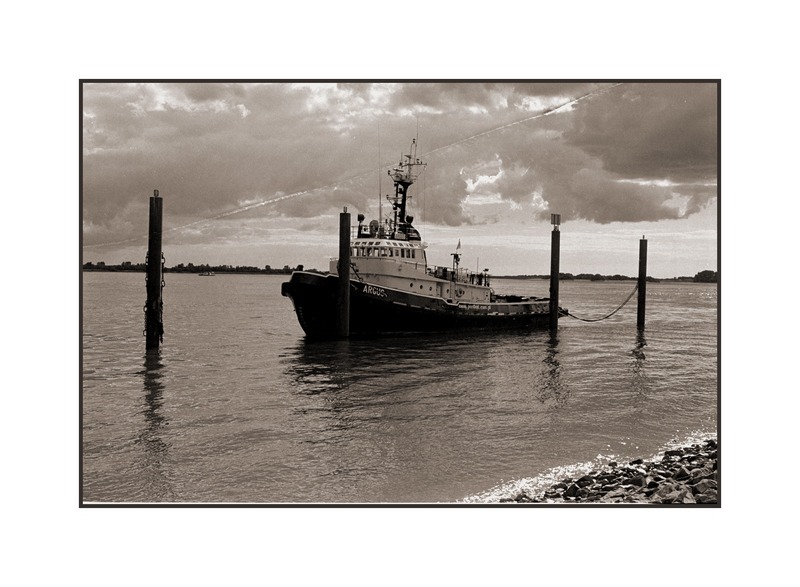 Riss im Blick über Blankeneseufer / cleft in the view across the Blankenese bank, Hamburg, Juni 2006
Leider habe ich die Emulsionsschicht dieses Negativs beim Trocknen beschädigt. Ich fand es aber so stimmungsvoll, dass ich es trotzdem hier hinstellen wollte.
Unfortunately I damaged the emulsion of this negative whilst drying it. I think, it's still that impressive, that I want to place it here.