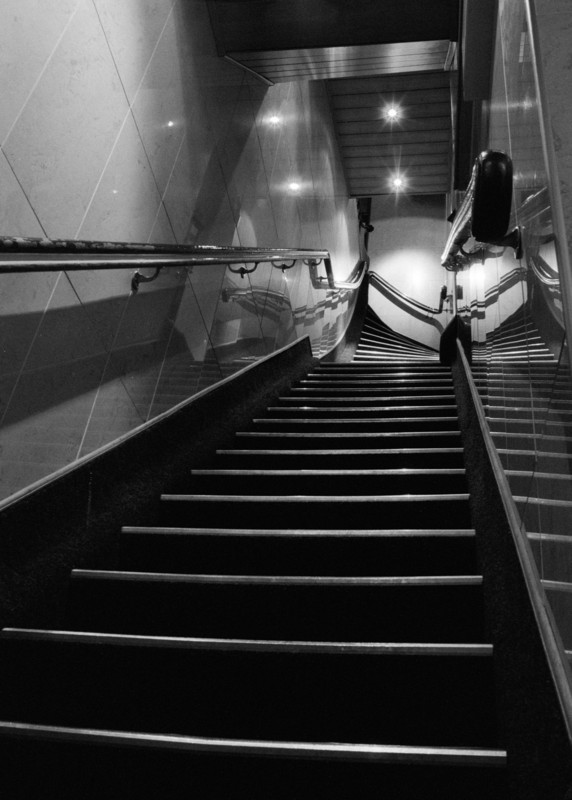 Hoteltreppe / the hotels staircase
Die Treppe im Hotel ist typisch für die Amsterdamer Häuser an den Grachten. Sie sind steil in die Höhe gebaut, um möglichst wenig Platz einzunehmen. Kurz vor dem Frühstück konnten wir dann einchecken. Auf halber Höhe der Treppe geht rechts der Gang zu den Hotelzimmern ab. Ganz oben befindet sich die Rezeption, der Frühstücksraum etc.
Wie müsste denn die Kategorie hierzu heißen? Es ist ja nicht "Street" und nicht "Landscape". Was ist so eine Hoteltreppe dann?
This staircase is typical for the Amsterdam houses alongside the canals. To occupy as little space as possible, these houses rise up rampantly. We checked in just before breakfast. The rooms are at your right hand side half way up the staircase. The Reception, the dining room are right a the top of the staircase.
What's the name of this category? It isn't "street" nor "landscape", but what does a staircase belong to?