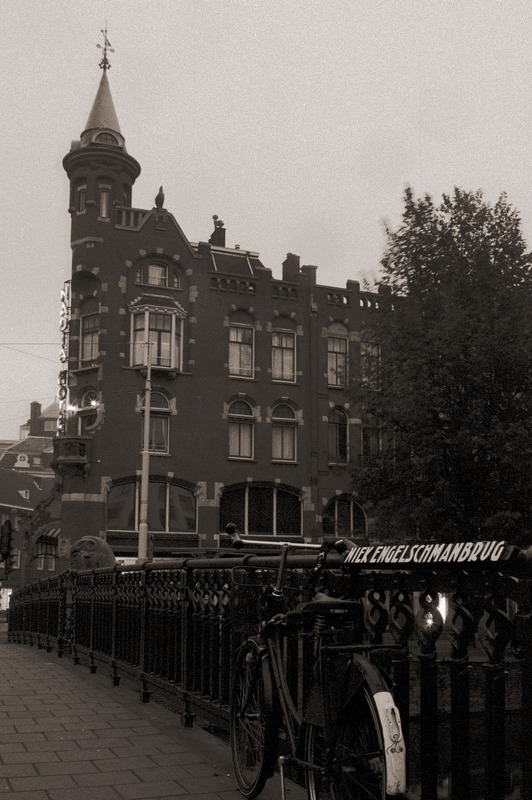 Nadia Hotel an der Radhuistr / Nadia Hotel at Radhuistr
Aufgenommen von der Niek Engelschmanbrug über die Keizers Gracht. Gegen 5 Uhr kamen wir am Hotel Nadia an, wo wir unsere Zimmer gebucht hatten. Auf die Nachtklingel reagierte keiner. Deshalb liefen wir mit Gepäck noch eine Runde um die Grachten. Langsam verzog sich der Frühnebel.
Taken from Niek Engelschmanbrug overlooking Keizers Gracht. Round about 5 am we arrived at the Nadia Hotel, where we had prebooked a room. Nobody responed to the late-night-portiers-bell. That's why we were carrying our luggage with us at the first walk alongside the canals. Morning fog was clearing slowly.