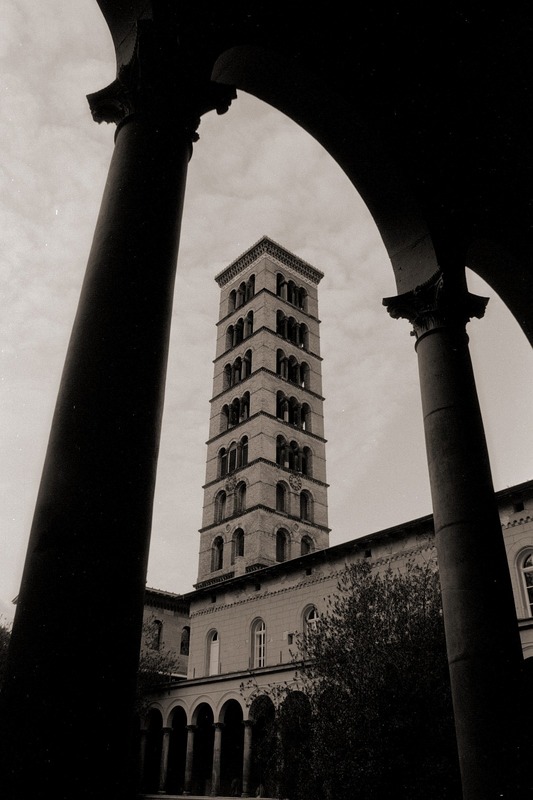 Friedenskirche I
Die Friedenskirche war für mich bislang irgendwie immer nur eine
abgelegene Ecke im Park Sanssouci.
Bei unserem letzten Besuch war aber alles anders. Plötzlich ging eine wahnsinnige Faszination für mich von diesem Gebäude aus.
Vielleicht war es allein die Versinnbildlichung eines meiner größten Wünsche, die in mir kochen: Frieden!
Up to now the Friedenskirche had just been a church

located at a forlorn corner in Sanssouci.
But everything had changed when we visited the church, lately. All of a sudden this building had a radiant fascination for me.
Maybe it was simply the allegory of one of my biggest wishes: peace!