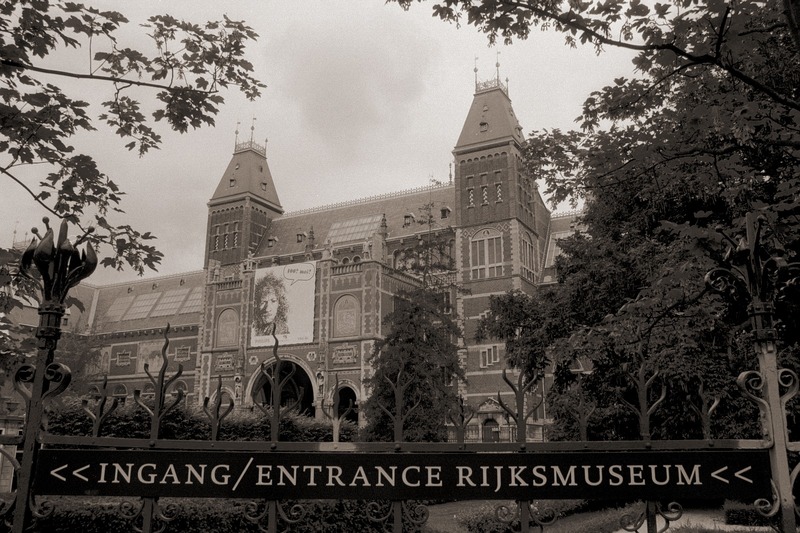 Rijksmuseum
Ob ihr es glaubt oder nicht: Wir sind beim zweiten Tag unserer Amsterdam-Tour angelangt. Um 9:30 Uhr haben wir gefrühstückt. Die Bezeichnung "Continental Breakfast" ist etwas euphemistisch. Diverse ungetoastete "Labberbrote", eine Sorte Käse, verschiedene Marmeladen, Honig, Erdnussbutter, Kuchen – aber Kaffee und Orangensaft.
Um 11:00 Uhr brechen wir zum Rijksmuseum auf. Dort sehen wir die Schlange (mehrere Stunden Wartezeit) und entscheiden uns stattdessen für das Van-Gogh-Museum.
Believe or not: we have come to the second day of our Amsterdam-Tour. Breakfast at 9:30 am, "Continental Breakfast" is somewhat misleading. Diverse untoastet "Labberbrote", one kind of cheese, different marmelads, honey, peanut butter, cake – but coffee and orange juice.
At 11:00 am we leave for the Rijks-Museum. There we took a look at the queue (several hours of waiting) and decided to go to the Van-Gogh-Museum instead.