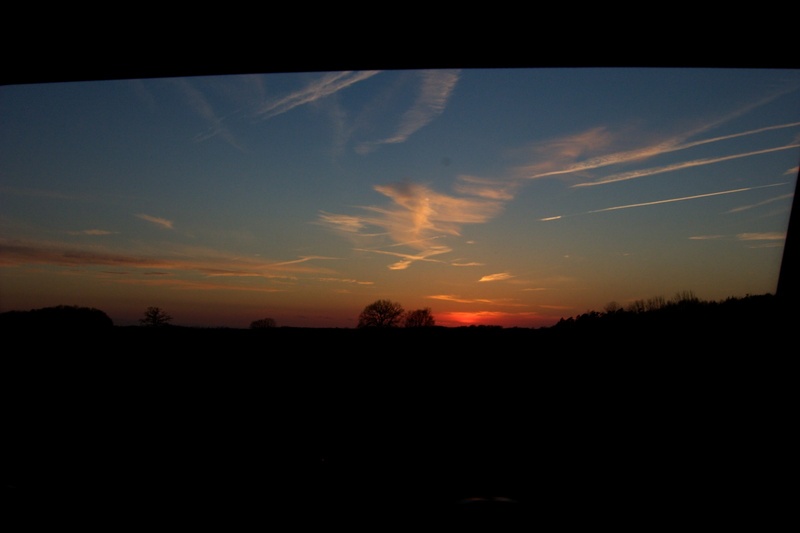 Sonnenuntergang II / dawn II
Dieses Bild gibt es vor allem deshalb, weil es möglich war. Ich bin fasziniert von der Möglichkeit, aus einem fahrenden Auto (über 100 km/h) die untergehende Sonne zu fotografieren und noch ein ordentliches Bild dabei zu erhalten.
This picture was taken just to demonstrate it is possible. I'm fascinated by the possibility to take a picture of the sun set out of a speeding car (more than 100 km/h) and still get a quite good picture.