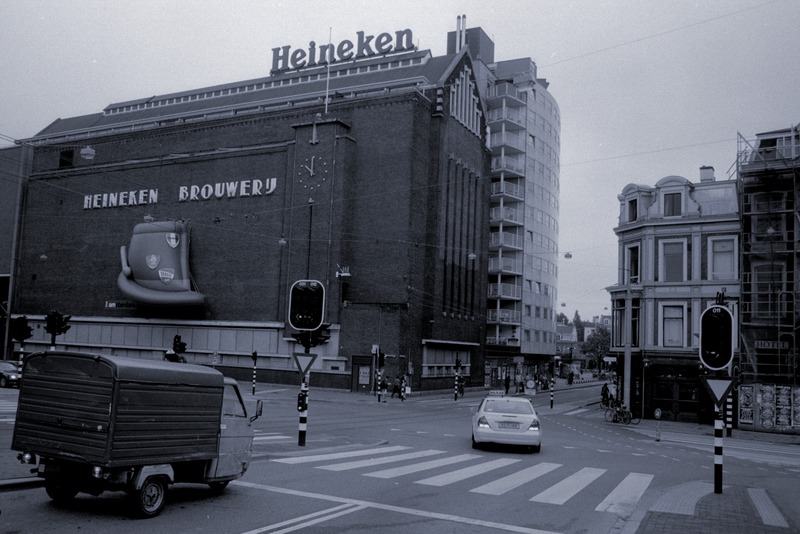 Heineken-Brauerei / Heineken brewery
On our way back to the hotel we pass the Heineken-brewery. We didn't go to the Vondel-Park this time, which was a good decision. Vondel-Park is best at the early evenings and fine weather. Back at the hotel we "droped dead" (O-Ton: Annette).
Auf dem Rückweg zum Hotel kommen wir bei der Heineken-Brauerei vorbei. Den Vondel-Park sehen wir uns an diesem Tag nicht an, was eine gute Entscheidung war. Diesen sollte man sich am besten am frühen Abend bei schönen Wetter ansehen. Im Hotel "fallen wir tot um" (O-Ton: Annette).