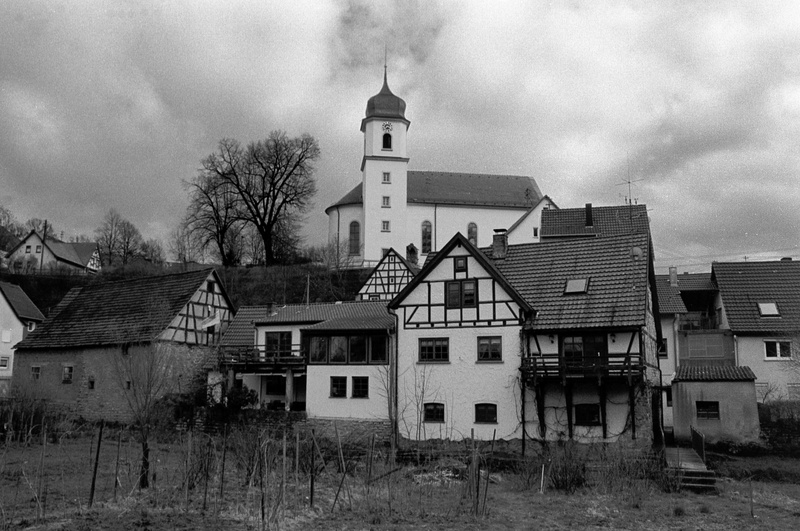 Allfeld Skyline (Re-Reloaded)
Noch einmal überarbeitet. Kontrast des Himmels stark angehoben. Rest aufgehellt, wie bei der letzten
Version nur mit mehr Graustufen. Dann habe ich das ganze mit viel Handarbeit zusammengeklebt.
Zur Abwechslung habe ich mal keine Tonung hinzugefügt, weil mir das Ergebnis so eigentlich besser
gefallen hat.
Reviewed again. Sky contrasts pushed hard. The rest enlightend, as in the last version but with way more grey. Afterwards I put it back together laboriously.
For a change no toning this time, because I like the result better this way.